Hello everyone,
This tutorial has been written for those who may not know how to perform a VPS reinstall using the Haphost Panel. This tutorial will take approximately 3-10 minutes to complete. Have fun.
Step 1 - Log in
Before we can do anything, you'll need to log into the Haphost panel @ https://manage.haphost.com. You will need to enter your username (registered email address) & your password as shown below. If you have forgotten your password, simply click on "Forgot your password?" and follow the steps provided.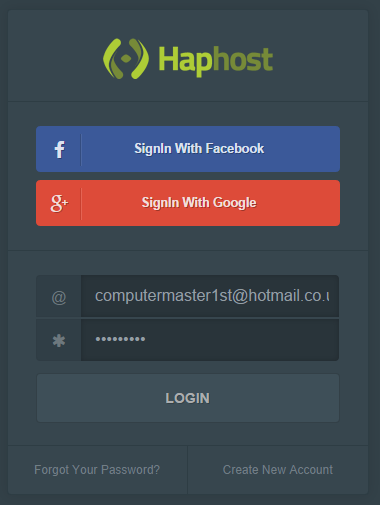 Step 2 - Go to VPS Hosting
After logging in, you'll see your dashboard. On the left side, you'll see a menu as shown below. Click on VPS hosting to bring up all the VPS settings and functions.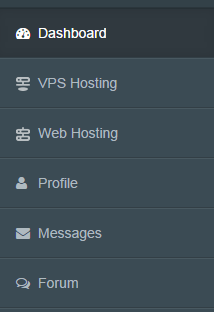 Step 3 - Locating "Operating System"
Now that you are on the VPS Hosting page, you will need to scroll down until you find "Operating System". it is listed under "Container Information". Once found, you should see something that resembles a refresh or recycle icon. The image below shows it. Click on it to prepare the VPS for a rebuild.

Step 4 - Time to rebuild!
Now you should be on the page that requires a few bits of information before the rebuild is performed. You will need to select a new operating system, enter a new root password and confirm that root password. Clicking the drop down menu next to "Operating System" shows all the templates or operating systems available for your VPS. Before you do rebuild your VPS, please read the warning provided. Once you're ready, click on the orange "Reinstall" button to perform the reinstall. The image below shows the reinstall page.

Step 5 - Wait
Once you've clicked in the reinstall button, it will take approximately 3-10 minutes for the reinstall to complete. By going back to the VPS Hosting page, you will see the "Container Status". While the reinstall is being performed, the status will show as locked or reinstalling. Clicking the refresh icon next to it will update the status. You can click on the refresh every few minutes. One the status shows "running", your VPS has been successfully reinstalled and is now running.
I hope you like this tutorial and find it useful. Thank you very much for reading and good bye.